SKINCARE WHITENING SOLUTIONS
NUAJE DI LUNA IS A SKIN LIGHTENING CREAM DESIGNED TO ACHIEVE A LIGHT AND RADIANT COMPLEXION
SKIN LIGHTENING CREAM
Melanin is the pigment that defines skin colour and protects the latter from damage.
Exposure to UV rays, hormone imbalances, inflammation, treatments and the aging process can cause an overproduction of melanocytes. This overproduction accelerates the aging process of the skin resulting in discolouration and sun spots, hence, skin loses brightness, freshness, appears pale, scaly and marked by subtle expression lines.
NUAJE DI LUNA is a skin lightening treatment developed for a glowing spot-free complexion. Our exclusive and innovative skin whitening formulas target damage caused by environmental aggressors – such as pollution, smog and sun – which accelerate significantly hyperpigmentation, wrinkles, loss of skin tone and density.
NUAJE DI LUNA skin lightening treatments are "boosted" by an exclusive blend of essential nutrients, anti-oxidants and sunscreen, which specifically protect the skin and give it a healthy and vital appearance. For this purpose our formulas have been enhanced using an optimal concentration of undiluted ingredients and they are perfectly absorbed.
Our treatments are safe for all skin types, including very sensitive skin.
The intensity of dark spot is reduced with ongoing use. Light comes from deep within the skin, making it brighter, clearer and more radiant.
NUAJE DI LUNA is emblematic of Italian beauty and its secrets.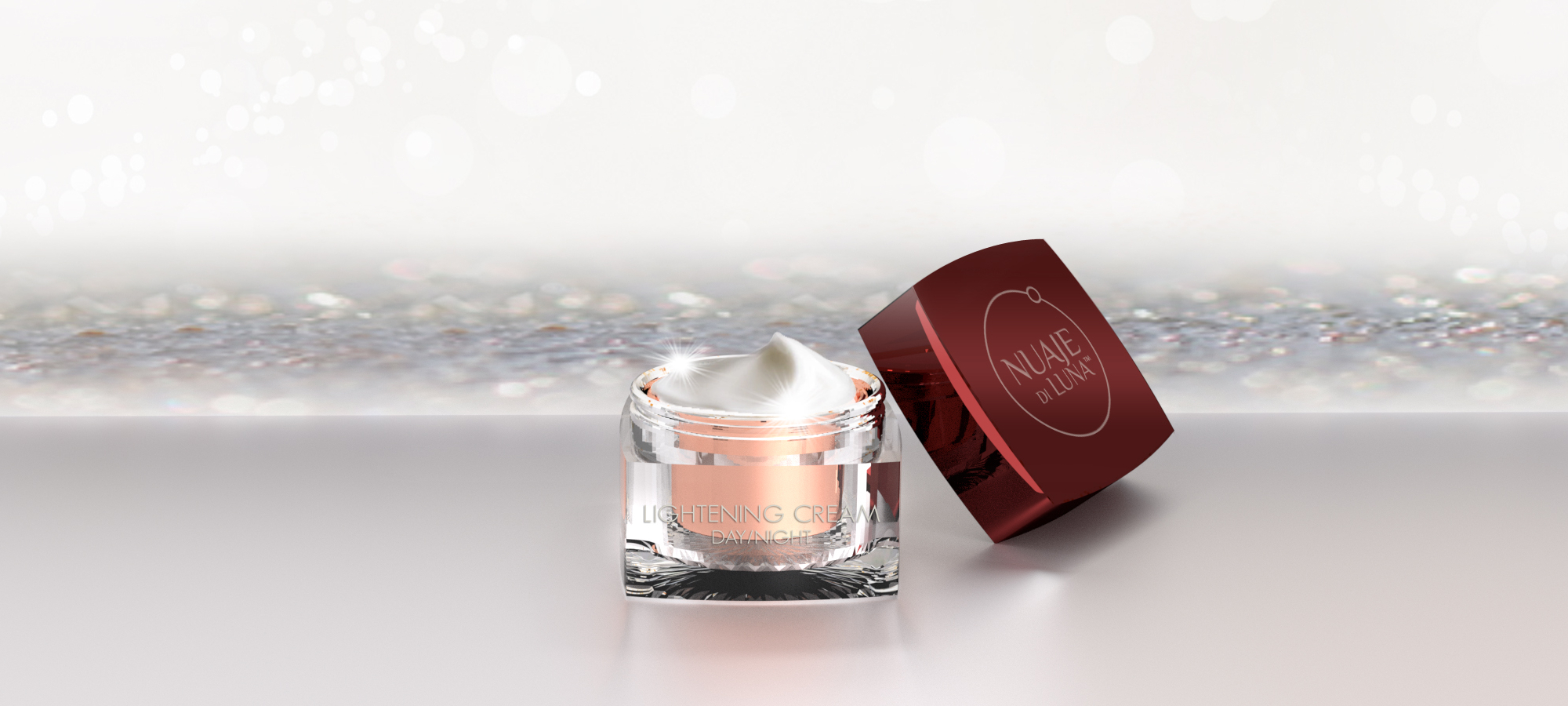 Accordingly, within a daily skincare routine, the correct protocol for white and youthful-looking skin envisages specific treatments:
PURIFY – SKIN LIGHTENING SCRUB
Formulated to remove impurities and oily substances, our scrubs have a secret ingredient: AMBER POWDER, whose micro granules offer a unique exfoliating experience. It purifies the complexion and encourages cell renewal as long as it soothes pores and gives luminosity to the skin.
The active ingredients of our scrubs are more effectively absorbed by the skin, therefore, giving it a smoother look. NUAJE DI LUNA is a pioneer in the use of amber, a natural anti-septic, in the modern beauty industry.
PREVENT, PROTECT, CORRECT – SKIN LIGHTENING CREAM
ONLY ONE SOLUTION TO REHABILITATE AND IMPROVE SKIN APPEARANCE
An unmatched solution within a single formula that prevents, protects and corrects.
NUAJE DI LUNA skin lightening cream protects against visible signs of environmental aggressors and as well as it restores a healthier, more youthful appearance. In addition, it reinforces natural barriers and neutralises free radicals. This extraordinary skin lightening cream whitens skin and corrects damage caused byPhoto and Chronoaging, as well as external aggressors. Equally important, the presence of a sunscreen provides UVA/UVB protection for the skin.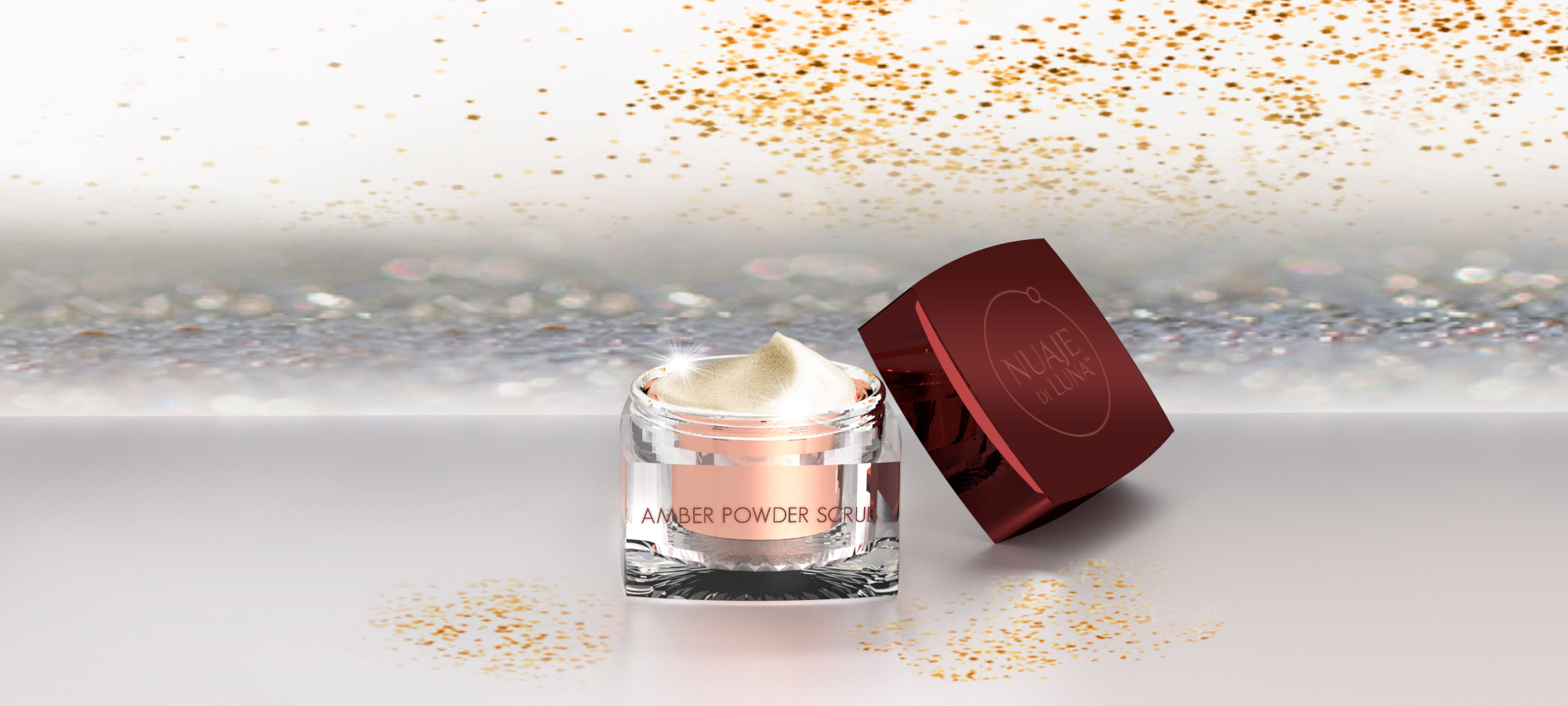 From the first application NUAJE DI LUNA skin lightening cream produces the following effects:
Enhanced skin radiance
Smoother and more luminous skin
Tightened pores
Surprisingly, skin absorbs it quickly, as it is a lightweight cream.
Day after day NUAJE DI LUNA skin lightening treatment:
WHITENS SKIN
PROMOTES A GLOWING SPOT-FREE COMPLEXION
SMOOTHES SKIN
TIGHTENS PORES
DIMINISHES WRINKLES
THIS EXTRAORDINARY SKIN LIGHTENING TREATMENT IS EFFECTIVE AND SAFE FOR ALL SKIN TYPES AND TONES